Driven by Commitment, Respect & Fairness.
Delivering Peace of Mind By Focusing on Quality, Timeliness and Committed Employees
Welcome To Resilient Infratech Pvt. Limited
We  are happy to have you here.
We are one of the fastest emerging EPC companies in eastern part of India, focused on realizing clients vision and tangible value creation .
We help in executing complete turnkey projects or parts of projects as required by clients including detailed engineering design of the projects, procure all the equipment and material necessary,  construct to deliver a functioning facility and then maintain the facility as per defined SLA's. 
Currently we are catering to Power generation & distribution organizations(including State electricity boards), Mines, Solar plants, PWD and other corporates.
Please don't hesitate to reach out to us to discover possibilities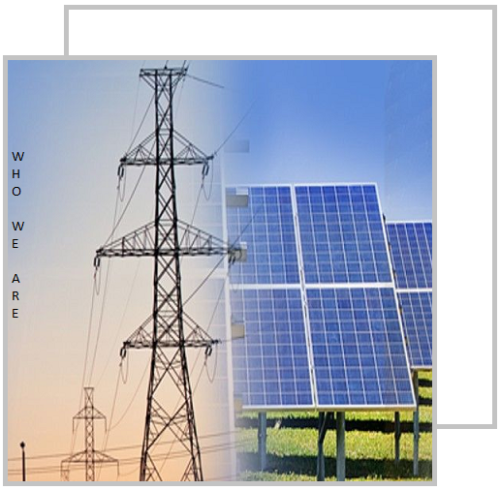 Adherence to commitment is part of our culture, each stage of EPC project is given due importance to maintain overall quality, cost and timeliness. 
Design & Engineering
At this stage a detailed Design & engineering for Electrical & Civil Works for Substations & Transmission lines would be carried out using software like AUTOCAD etc.

This includes-
a) Switch Yard Layout and SLD
b) Short circuit fault calculation
c) Structure and Bus design
d) Control room, foundations and cable trench
e) Sag tension calculation
f) Illumination design





Construction & Erection
A)CIVIL
Starting from contour survey and coordinate fixing, we construct buildings, Equipment foundations, cable trench and fencing etc.

B) ELECTRICAL
1) Transformers, Circuit Breakers, Panel Structures and Busbars
2) Transmission line up to 33KV

Timeline and QA practices are given highest priority.

Procurement
Special focus is given to procurement to ensure availability of right material at right time. This would have cost and schedule implication. Some activities include
Freezing suppliers as per approved vendor list
Maintaining check list to ensure quality of procured items, this helps to reduce rework due to wrong item delivery










Testing & Commissioning
Testing is done as per client guideline to maintain the quality of deliverables . Some example activities for civil and electrical activities are given

A) ELECTRICAL
1) Soil resistivity test
2) Site testing of transformers, breakers, panels etc
3) Primary and secondary injection test
4) Test reports of all individual equipment
5) System commissioning report

B) CIVIL
1) Compaction test register for back filling & calibration certificate of site test apparatus
2) Review of structure as per approved design calculations & drawings
3) Test records of construction materials as per FQP

Project Management
Experienced professional are assigned for project management activity to ensure quality, schedule, control on cost, safety, coordination, review & approval with customers and other stakeholders. Some examples are-
1) Freezing drawings and documents
2) Drawing approvals from customers
3) Project tracking, monitoring and MIS is maintained with site pictures or Videos

Stringent safety practices are followed such as use of Personal Protective Equipment, Good quality ladders and scaffoldings, Fire Protection & First-Aid facility. We also conduct Safety Meetings / Circulars to create awareness and maintain highest level of Housekeeping

Operation & Maintenance
We help our clients in operation and maintenance activities by providing Managed services and providing manpower on need basis.
This helps our clients in optimizing operating expenses by on demand ramping up or ramping down of the resources


Get Your Free Consultation
 Get in touch to discuss more about your project with you.
Some of our esteemed customers :